Buy The Deluxe Edition DVD
Enjoy the Deluxe Edition DVD with your family and friends. This feature-rich DVD includes the full length 90 minute theatrical version of "A Friend Indeed - The Bill Sackter Story" and over two hours of extras (see list below)!
Get this wonderful DVD for your own collection or to share with others - purchase the Deluxe Edition DVD today!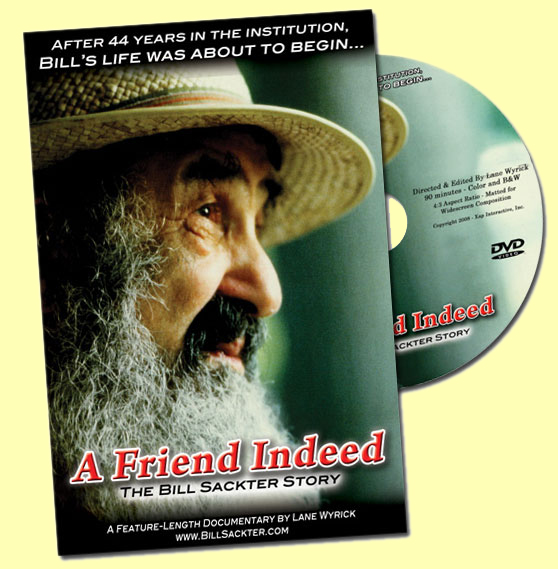 The Deluxe Edition DVD Includes:
The Full Award-Winning 90 minute Theatrical Version of "A Friend Indeed"
plus
An Insightful Director's Commentary Track
Additional Footage of Bill & Friends
New Interviews, Deleted Scenes, & Audio recordings
The World Premiere Event at Hancher Auditorium
Behind the Scenes Orchestra Recording in Seattle
Theatrical Trailer, Biographical Information
...and much more.

WITH OVER 2 HOURS OF ADDITIONAL MATERIAL
IT IS A "MUST HAVE" FOR YOUR DVD COLLECTION
AND TO SHARE WITH FAMILY AND FRIENDS!!!
- PLUS -
YOU WILL ALSO RECEIVE A SPECIAL CODE WHEN
YOUR DVD(S) ARRIVE GIVING YOU ACCESS TO THE
EXCLUSIVE CONTENT SECTION ON THIS WEBSITE!!!
If you have questions about ordering the DVD, please email Lane Wyrick at: Productions@LaneWyrick.com